Last week I was in Castiglioncello. It is a small but very beautiful town in Tuscany, Italy, somewhere not far from Pisa. Between the plane and the train, I had time to detour and see the leaning tower.
(also check this
optical illusion inspired by the leaning tower
.)
The reason of my visit to Castiglioncello was a
physics conference
:
It is organized every other year, mainly by
Thomas Elze
, a brilliant physicist and a dear friend who invited me. It takes place in
Castello Pasquini
:
I will not list now all about
150 participants
, excellent physicists from various countries and areas of research. I will mention for the moment just the Nobel prize winner
Gerard 't Hooft
,
Tom
Kibble
, who also deserves a Nobel prize for co-discovering the Higgs boson, and the
Fields medalist
Alain Connes
. It was an excellent opportunity to finally meet in person other people, with whom I just communicated via Internet, or whom I knew only by their research papers, and also to meet again people whom I knew from other conferences.
Initially, I thought there was no beach, because people were sun bathing on the cliffs,
but asking a sandy girl, she pointed me to some stairs

leading to a real beach
It was so difficult to decide which of the talks to skip to visit Castiglioncello, or to swim in the sea. Luckily, I could swim in the night.
I staid at Hotel Leopoldo, where the breakfast was made by an excellent Romanian cook named Florin, and at the desk was a cute girl named
Valentina
.
At lunch, we ate at the restaurant Il Peschereccio.
Courtesy of Yaron Hadad.
A great place to have some drinks and eat a good pizza is Ghostbuster.
The conference dinner took place at
Grand Hotel Villa Parisi
,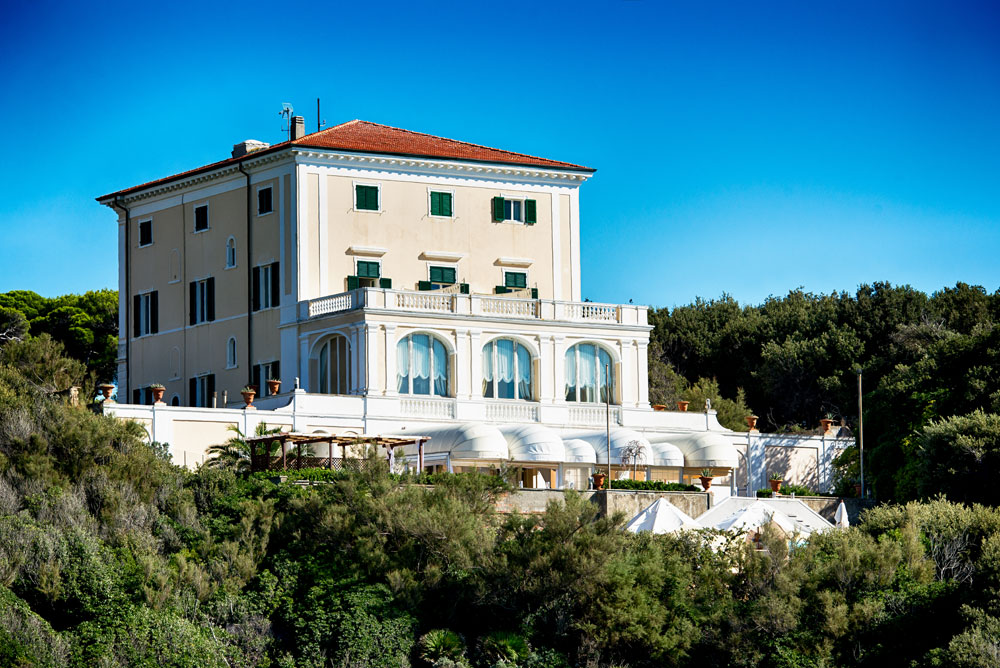 a wonderful place owned by
Francesca
, a friendly beautiful girl.